Administration & Finance
·
Lisbon
Kundtjänstmedarbetare till Lissabon, Portugal!
Är du den vi söker efter?
Kundsupport / Teknisk Support / Content Management
- Lissabon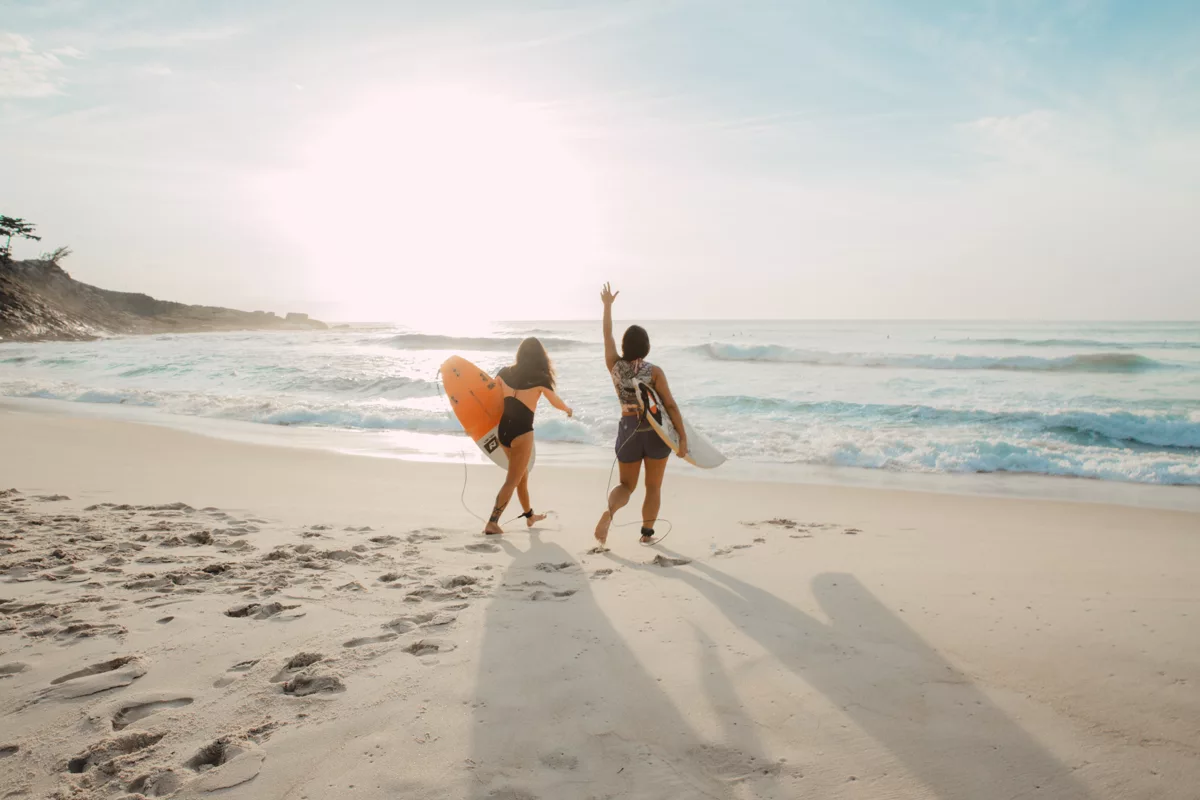 Ett år all inclusive: boende / äventyr / arbete

Vi söker dig som vill komma till Lissabon och arbeta med kundservice eller teknisk support för några av världens mest kända varumärken. Du är serviceinriktad och tycker det är givande att hjälpa andra att lösa sina problem.

Du kommer in i en social miljö som inte går att jämföra med den hemma. Du kommer att arbeta, uppleva Lissabon och bo nära dina kollegor i en säker miljö.

Det viktigaste är att du är nyfiken på att lära dig nya saker, att du ser det som en möjlighet till ökad livserfarenhet, ett stort plus i ditt framtida CV, och möjligheten att lära känna nya vänner från hela världen.


---


Vår klient

Vår kund är en global ledare inom outsourcing som tillhandahåller kundsupport, teknisk support, inkasso och sociala medietjänster. De är verksamma i 88 länder, betjänar 170 marknader och har 420 000 anställda över hela världen. Du kommer att ingå i ett extremt driven team i underbara Portugal!
Arbetsbeskrivning

Som Kundtjänstagent är din roll att tillsammans med ditt team hantera kundfrågor på ett vänligt, effektivt och professionellt sätt via e-post, chatt och telefon.

- Var kreativ, vänlig och lösningsorienterad med kunder och kollegor.
- Förstå behovet av att möta förväntningarna, höja sig över dem och gå den extra milen för kunderna.
- Arbeta med några av världens mest respekterade varumärken.


Krav

- Flytande i det svenska språket i både tal och skrift;
- Goda kunskaper i engelska krävs;
- Datorkunskaper (grundläggande egenskaper, avancerade färdigheter anses som ett plus);
- God analytisk förmåga och logiskt tänkande;
- Utmärkt kommunikationsförmåga: muntlig, skriftlig, lyssnande förmåga;
- Proaktiv och snabb inlärningsförmåga
- Förmåga att multitaska och arbeta under press;
- EU-medborgarskap eller arbetstillstånd för Portugal.

Vad du erbjuds

- Komplett flytt paket som innehåller: återbetald flygbiljett + gratis boende i en företags lägenhet under hela anställningen.
- Fast månadslön + bonus
- Ett kontrakt fokuserat på en långsiktig relation
- Gratis portugisiska språklektioner
- Privat sjukförsäkring
- Professionell tillväxt och utvecklingsmöjligheter
- Särskilt HR-team som organiserar evenemang, sportturneringar, fester och resor
- Kostnadsfritt stöd från avdelningen 'Employee Relations' under anställningsprocessen (sjukförsäkring (IKA), skattenummer, telefonnummer, bankkonto, etc).
Fördelar med Portugal

Att bo i Portugal erbjuder många fördelar: ett varmt klimat, Atlanten, berg i närheten, låg brottslighet och relativt låga levnadskostnader. Här är medicin och utbildning väl utvecklad och invånarna erbjuds skattebefrielse.
Eftersom de flesta portugiser talar engelska behöver man inte kunna portugisiska flytande för att bo där.
Arbetsgivare ska också betala de anställda en måltidsersättning för varje arbetsdag. Vår kund betalar det med ett speciellt kort eller biljett som gör måltidsersättningen skattefri.
Välkommen med din ansökan!
About Work International
Are you interested in working abroad and want to feel secure that you get the right conditions, a stable employer, an attractive relocation package, and rewarding colleagues from around the world? You've come to the right place.
Our clients offer all their candidates on-site training. This means that you get paid and education at the same time.
Work International works only with clients who offer a relocation package where you get a stable and safe start to your new career. Accommodation will be offered at the beginning and a paid/re-funded airline ticket.
We are former expats who have worked abroad. Contact one of our ambassadors today to see which vacancies are best for you.
Administration & Finance
·
Lisbon
Kundtjänstmedarbetare till Lissabon, Portugal!
Är du den vi söker efter?
Loading application form
Already working at Work International?
Let's recruit together and find your next colleague.